ALBUMS & MIXES
Selection of studio productions and mixes
Artist

Jef Stott DJ Set

Released

2014

Genre

Global Bass
Events
Upcoming events & performances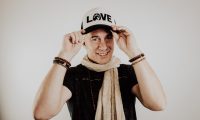 111 Minna Gallery, SF, CA
June 8, 2018 @ 7:00 pm
ELYSIUM
June 24, 2018 @ 10:00 pm
Videos
Promotional videos and performance segments
Latest News and Updates
I am very happy to announce a new album project coming out this Summer! ASLAN DUB SYSTEM- A new project from veteran Global Bass producer Jef Stott fusing his love for Jamaican dub, Balkan brass and electro cumbia. Fresh, exciting and positive vibes! 5 new tracks of fresh tropical electro dub vibes coming out June […]
My World is Sound project has been invited to Cuba to produce a series of documentaries on the vibrant music and culture of Cuba! We are raising funds to bring cameras to the independent film makers in Havana. Please check out the video and help the campaign! Thanks!
Very happy to announce I will be performing at this massive international event this Summer! So many amazing performers here! More info on the Oregon Eclipse festival line here-
I have started up a new project ASLAN DUB SYSTEM that will be an outlet for all of my global, dub and bass music. This is the debut of this new project. SONAR coming out world wide from Mexico City on the Global Barrio compilation. Enjoy~
PRESS
Stott recently release a new album, Aslan Dub System Vol 1, reminding us just how powerful his music is. SF Sonic took the release as an opportunity to ask Stott about the new release and everything else Stott has to offer.
BBC Guest Mix: Jef Stott: Electronic DJ Jef Stott drops an Eastern Drum Attack Mix.
…be aware when you hear the opening track 'Deep Playa', it will touch you so deep that it will have an ever lasting effect on you, whilst influencing how you embrace the rest of this must-have essential album 🙂
Get your sexiest tribal gear or your shiniest saris for what will surely be 2012's most epic Global Bass production!
Stott creates a dizzying and mystifying atmosphere within each of his songs. The songs are expansive, airy, and as mysterious as the image on the cover.
Having a degree in anthropology doesn't necessarily make you a world music star, but in the case of Jef Stott, it seems to have helped…